Top 5 Questions to Ask Concerning Your AC Repair Estimate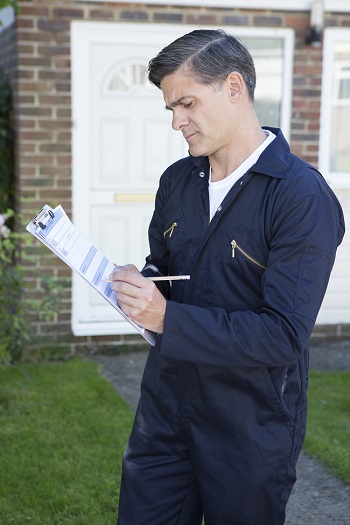 Did a recent routine air conditioning maintenance appointment show some more serious problems that call for a repair? Perhaps it is a fix that you have been anticipating and want to tackle now. There are five questions to ask your professional when you are considering an AC repair estimate.
How long will this job take? Do business with someone who shows up on time, comes equipped to do the work, and arrives with plenty of supplies and spare parts on hands. If the professional cannot give you a time estimate, it is best to keep looking. A seasoned HVAC Pro knows how long most repair jobs take.
Is it wiser to replace the unit? Look for an honest cost analysis. There is little sense in nursing along a unit that is going to keep breaking down.
Do you usually work on these models? Your technician must be familiar with the unit, understand its setup and know how to handle the repairs.
How long have you been in business? The longer a professional has been in business, the better the company's reputation is likely going to be. Fly-by-night outfits close up shop when dissatisfied customers come knocking. An AC Repair company with a longevity measured in decades is your best bet.
Do you mind if I verify your license? Reputable companies understand that consumers are cautious before incurring the cost of an air conditioning repair in their homes. The technician should not be offended by your question.
Contact us today to discuss your AC repair project. We gladly answer these, and other, questions that you might have about the estimate, the work and anything else having to do with air conditioning.