How To Improve the Efficiency of Your Cooling System
With spring now upon us and summer fast approaching, homeowners will soon start giving focus to their cooling bills.  Surely, all those summer cooling bills can put quite a dent in your wallet.  When the hot summer temperatures arrive, energy bills begin to inflate.  With that said, the professional team here at Wayne Price Heating & Air Conditioning would like to share with you some very important steps for improving the efficiency of your cooling system.  Following these simple tips, can help to enhance the performance of your cooling system while minimizing all those cooling energy bills.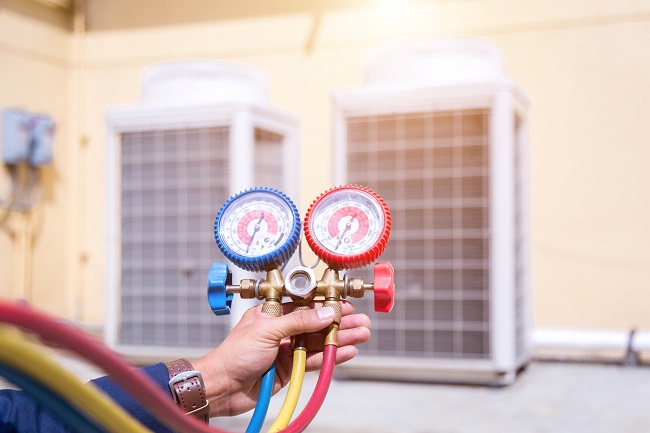 Tips to Help Improve the Efficiency of Your Home Cooling System
The first simple but important step you want to take is to ensure the area around the AC condenser outdoors is clear of leaves, dirt, and debris which can contribute to poor performance and create system interruptions.
Next, check all your indoor vents to ensure that they are not being blocked by furniture, boxes or the likes. Be sure to vacuum the vents routinely so as to prevent dust and other particles from clogging the vents and interfering with the airflow.
In the warmer months you may want to try increasing the setting on your thermostat by 5 degrees, to assist your cooling system in accommodating serious increases or decreases in your home's indoor temperature.  Be sure to keep any appliances clear of the thermostat since they can actually interfere with the performance of the thermostat and cause your AC system to run longer and work harder to keep your indoor living space cool.
It is extremely energy efficient to reduce dryer and oven use during the daytime hours in the summer months. This will also help improve the performance of your cooling system by minimizing how often and how hard the system will need to work in order to maintain comfortable temperatures throughout your home.
By reducing the amount of sunlight and heat that enters your home, you allow for more efficient operation of your cooling system. To accomplish this simply get in the habit of closing all your curtains and blinds during the daytime hours.
Finally, your HVAC ductwork plays an important role in the energy performance of your cooling system. With that said, it is imperative that you properly maintain the ductwork and ensure that there are no leaks.  If leaks are detected, then it may be time to invest in affordable duct sealing which will not only help to enhance the air quality of your home, but will also help to maximize your energy savings.
Homeowners rely heavily upon their cooling systems in the sweltering summer months, which is why we wanted to provide these useful tips for enhancing the overall performance and efficiency of your cooling system.  We also recommend conducting routine HVAC maintenance prior to the onset of the summer season and have a pre-season inspection performed as well to identify any existing problems well in advance of the hot summer months.  For all your HVAC needs, be sure to contact us.  The highly skilled technicians here at Wayne Price Heating & Air Conditioning look forward to serving you and to providing you with the best all round HVAC products and services, whether winter, spring, summer or fall.