Is it time to update your home's HVAC system? Or have you even thought about it? Did you know that one of the best things you can do for your home, and wallet, is to maintain your HVAC system?
Why? Think about it, would you drive your vehicle for sixty thousand miles without having your oil checked or changed? Well, assume your home is the vehicle and your HVAC system is the gas. Get the picture? Okay, moving on.
Oftentimes, homeowners neglect their HVAC system until something happens that will cost hundreds of dollars to repair or replace. Now that's a bummer. That's also why the team at Wayne Price Heating & Air Conditioning has put together this HVAC tune up checklist.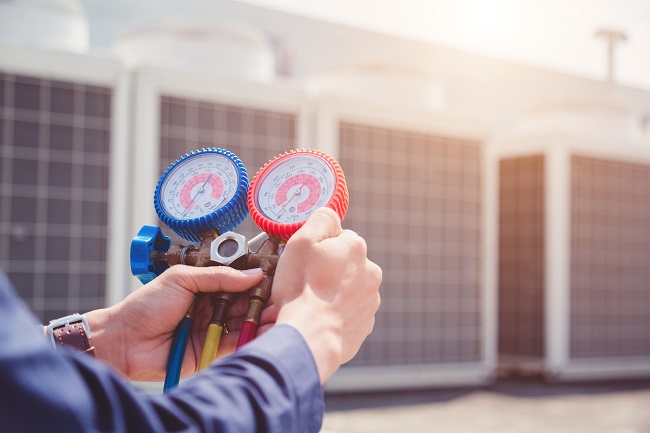 Why Do HVAC Systems Need Tune-Ups?
It's easy to forget about the maintenance of your HVAC system, as most units are, safely tucked away doing their job. However, a forgotten about system will likely often malfunction, run at reduced efficiency, and its life cycle could end sooner, rather than later.
It is essential to have your HVAC unit tuned-up for your system to run optimally. By maintaining your system, you can expect to:
Incur fewer costly repairs
Extend the life of your HVAC system
Reduce your cooling and heating expenses
It's important that you schedule yearly maintenance for your home's HVAC system, with a cooling inspection in the spring, and furnace cleaning every fall.
What to Expect During your HVAC Service Call
Here's a list of the things that can be checked, diagnosed, repaired, or replaced during an HVAC system inspection and Tune-Up:
Gauge system airflow
Survey Safety Controls
Calibrate the thermostat
Maintain all moving parts
Measure temperature rise
Validate installation quality
Determine voltage and amperage
Ensure the correct system operation
Examine and clean blower components
Check and add a new air filter, if necessary
Check the open spaces near the equipment
Evaluate start-up and heating/cooling cycles
Examine and secure all electrical connections
Examine and clean the condenser and evaporator coils
Measure and fine-tune the refrigerant charge, as needed
Inspect the condensate drain and apply biocide treatment, if required
The best way to keep your HVAC system functioning properly is to schedule yearly HVAC inspections, or as recommended by the manufacturer. When you call Wayne Price Heating & Air Conditioning for services, you can expect superior HVAC expertise and support.
Request Your HVAC Tune-Up Today!
We offer topmost air conditioning and heating maintenance in the Waxahachie, TX area. Our skilled technicians conduct a thorough cleaning and visual inspection. Depending on what our tech discovers, your system may or may not need repairs.
If it's time for your next HVAC checkup, call us today at (972) 834-2568 to schedule an appointment today. In the meantime, mosey on over to our blog over here for more heating and cooling maintenance tips and articles.