HVAC Experts Talk Chimney Caps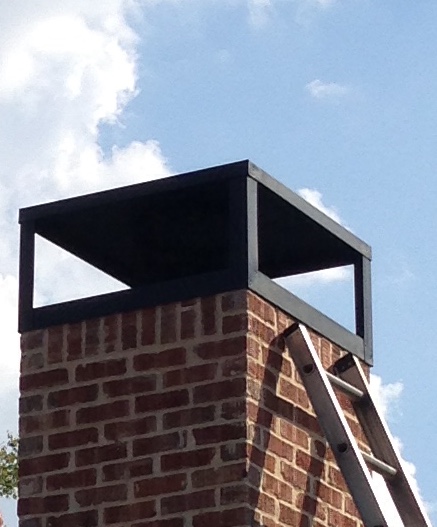 Wayne Price Heating and Air Conditioning professionals are among the few HVAC experts to offer sheet metal fabrication services to its customers. In addition to handling the custom ductwork that the installation of a new air conditioning system requires, it also allows for the manufacture of custom chimney caps.
Who Needs a Chimney Cap?
Whether you have one or multiple flues, a good galvanized metal chimney cap keeps animals out of your chimney. Usually, this refers to birds that use the chimney as a nesting space. Yet sometimes, raccoons will move in and turn your chimney into a den. To them, the chimney is a hollow tree made of bricks. If your fireplace is not in use and the damper is open, the raccoons have unfettered access to your home. Avoid this problem with the installation of a cap that keeps wildlife out of your chimney, fireplace and home.
How Does the Process Work?
Our technicians set up an appointment to visit you for a consultation and take measurements of your chimney. At that time, we also discuss the look of the cap. Since we manufacture each cap from scratch, you can have your say with respect to the style and mounting setup you prefer. The goal is for the product to complement the look of your home and chimney.
Once you have selected the style that suits your tastes, we custom make the chimney cap by hand. Doing so ensures that the measurements are exact and the finish work is precise. Sure, nobody will see the product up close, but we do not let a cap out of our workshop unless it is perfect. Finally, we set up another appointment to return to your home and install the finished product.
Call the Waxahachie, TX HVAC specialists who already visit your neighbors' homes to fulfill all their heating and air conditioning needs. Contact us today to find out more about our sheet metal service and to set up an appointment.