Heater Checkups are Now Being Scheduled!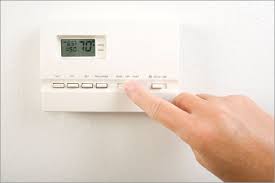 With your air conditioning unit operating at peak performance, you are comfortable in your home. Since your AC repair jobs are all taken care off, what is next on the agenda? Considering that the kids just went back to school, you know that fall is right around the corner. In fact, now is an excellent time to schedule your heater checkup.
Our technicians have devised a checklist that ensures your heater is ready to keep you cozy and warm once the weather turns.
Electrical connections. Things move. Parts loosen. If your heater comes on and goes off intermittently, this may be one of the reasons why. During a heater checkup, a technician tightens all electrical connections and verifies that the wiring is not fraying.
Gas connections. Assuming that you heat with gas, service technicians will verify that the connection to the gas line is tight. We also clean up the burner and get rid of cobwebs, pet hair or other debris buildup that may impair proper operations.
Air filters. Changing your air filter is something you already do regularly, but we gladly do it for you during a checkup, too. A dirty filter makes it harder for your equipment to function properly, which results in the use of more energy – and thereby increases your energy costs.
Radiators. We can bleed your radiators to remove any air. Baseboard heating is usually relatively trouble-free, but the sound of air in the water lines is rather annoying.
If you have any concerns about your heating system, we gladly address them at this time. Remember: It makes sense to test the heating system in your whole house during a checkup. Doing so ensures that heat is getting into every room, that the furnace is up to the task and that your thermostat(s) are working well. Contact us today for more information on heater checkups.