The History of Bryant Heating & Cooling Systems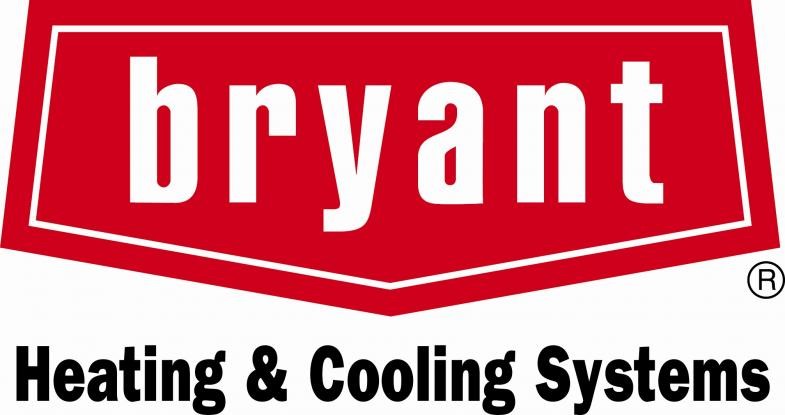 Times were simpler back in 1904. The Wright Brothers had just made their historic first flight at Kitty Hawk. The first comic book was invented. And a soon-to-be American tradition — the ice cream cone — was introduced at the World's Fair in St. Louis.
Those were the times that inspired Charles Bryant to lay the foundations for another American tradition: simple, reliable comfort.
From those early gas-fired boilers to today's sophisticated home comfort systems, Bryant's standard for quality has remained the same: unsurpassed comfort and worry-free operation.
That's why the tradition Charles Bryant started is about more than heating and cooling. It's about doing whatever it takes to earn the trust of customers across the country by taking care of their indoor
comfort needs.
Bryant didn't create this legacy on its own. The company relies on a network of dedicated distributors and HVAC contractors to get the right products to the right places, as well as install and service them professionally.
And the company takes great pride in the dedication and work of all these people. Here is a timeline of Bryant's history, set down here to not only celebrate the past, but to plan the future, and to thank all the people who helped during the journey:
1904 — Charles Bryant founds the Natural Gas Regulator Company in Cleveland, OH. The company soon begins manufacturing gas-fired water heaters. In 1908, Bryant changes the name of the company to Bryant Heater & Manufacturing LLC
1919 — Bryant offers a guarantee of 80% efficiency with its tubular gas boilers for hot water, vapor, and steam heating. By the mid-1920s, most gas boilers sold in the U.S. are made by Bryant.
1927 — With record sales in gravity gas furnaces; Bryant begins to develop a reputation for reliable performance. A new mascot — the pup — is featured in an ad campaign that positions Bryant furnaces as so simple; you could "let your pup be your furnace man."
1930 — Bryant helps the commercial air conditioning industry make significant strides during the 1930s, after introducing the silica gel dehumidifier.
1937 — The Dualator, an all-in-one heating and cooling unit, is introduced. A few years later, the U.S. Army and Navy call on Bryant to use its heating expertise in World War II efforts.
1949 — Bryant, Day & Night and Payne form Affiliated Gas Equipment (AGE).
1955 — Carrier Corp. purchases AGE and moves Bryant's corporate headquarters from Cleveland to Indianapolis.
1979 — Carrier is purchased by United Technologies Corp. Already the leading manufacturer of gas air conditioners in the U.S., Bryant now establishes itself as one of the largest U.S. furnace manufacturers as well.
1981 — Bryant pioneers one of the first 90%-efficient gas furnaces, with comfort-enhancing variable-speed operation. A few years later, Bryant introduces the Dual Pack, the world's first outdoor gas heating and electric cooling unit.
1996 — Nearly a decade before the U.S. government begins a gradual phase-out of ozone-depleting refrigerants; Bryant introduces products with Puron®, its patented environmentally sound refrigerant.
2000 — As other manufacturers begin to introduce alternative refrigerant products, Bryant expands its innovative Puron refrigerant product line to include the first packaged air conditioners/heat pumps and two-speed condensing units.
2004 — With 100 years of doing "Whatever it Takes" under its belt, the company has set its sights on the future. It launches new endeavors to improve indoor air quality with one of the widest product lines in the industry. Bryant also works to increase energy efficiency with its most advanced heating and cooling units ever.
Bryant has always been the American icon in heating and cooling, born American, raised American, built American in Indianapolis.  Bryant, Whatever It Takes.
Contact Wayne Price Heating & Air Conditioning to learn more about our Bryant HVAC Solutions!