3 Things to Check Before Calling for HVAC Service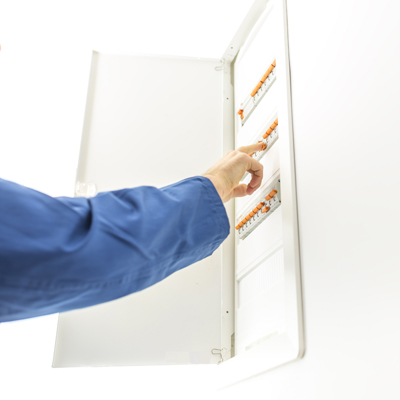 Knowing when to call for HVAC service means saving yourself money. Many things can go wrong with your HVAC system, but sometimes a service call is unnecessary for both parties.
Do you know when to call your HVAC specialist?
In this post, we'll provide you with some helpful heating and cooling information, and give you 5 things to check before calling for HVAC service.
Clogged Filter
An often overlooked problem is a clogged air filter. As your HVAC unit works, air is continually pulled through the unit, passing through the filter when the unit is on. When left unchecked, a clogged air filter forces your HVAC unit to act unruly. Clean or replace your air filter often to avoid any problems.
Thermostat Problems
The main control system for any HVAC unit is the thermostat. If your HVAC isn't turning on, consider checking your thermostat for dead batteries. Some people don't realize this simple trick and end up making an unnecessary service call.
Tripped Breaker
The power source for your HVAC system is located inside your breaker box or service panel. When left sitting during a cold spell, breakers often trip, causing your HVAC unit to appear dead. Always check that the breaker associated with your HVAC unit isn't tripped and is working as intended.
For more information on how we can help you, please contact us anytime.