7 Easy Tips to Brace Your HVAC System for Fall
Summer is coming to a close and with it comes fresh cool air, amazing scenery, and opening windows to take it all in. This is also a great time to prepare for that cooler weather. The best part is, these are easy steps anyone can do. Here's how preparing your HVAC system for fall can save you time and money.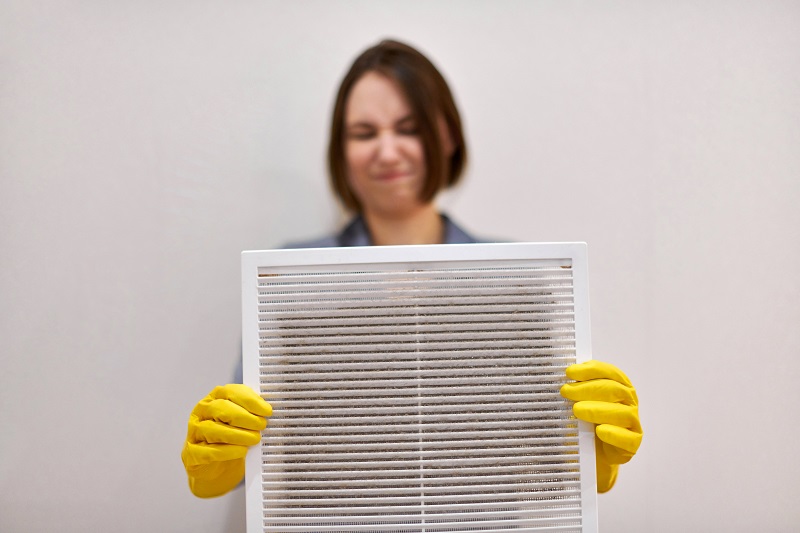 Seal Air Leaks
Your windows and doors can have gaps in them that will allow colder air into your home. That will run up your electricity bill and force your furnace to work harder. Ensuring you have an airtight home is going to help save you money in the long run. This can be done by re-caulking areas that need it and checking any weather-stripping.
Clean the Outdoor Unit
Debris tends to build up on outdoor compressors as the year goes on. This can affect the airflow into your home. Be sure to remove any leaves and sticks you see around it and on the unit. You can also wash off the unit once it's turned off of any pollen, dirt and grim.
Check and Replace Air filters
Replacing your air filters is going to help not only provide proper air flow during the cooler months, but it will also save you money on your electricity bill. The summer months bring pollen and pollutants into those filters. By replacing them before fall fully kicks in and you turn the furnace on, it will help prevent further problems down the line.
Test Your Furnace
This is important to do before you need it. If your furnace encounters any problems, it's best to know ahead of colder weather coming through. This way, if you need to get it repaired or completely replaced, you have enough time to do so. Being left without proper heating can be dangerous, but it can be avoided by taking this step.
Make Upgrades if Needed
Aside from replacing the furnace if it goes out, you can also upgrade your thermostat if it's faulty. You will be able to tell if it is by a few signs.
High energy bill
Fails to change settings
The system short cycles
These are just a few symptoms of a failing thermostat. If you decide to upgrade to something newer, such as a smart thermostat, you'll have the added benefit of controlling temperature remotely.
Change Batteries in Detectors
It's vital that your smoke alarm and carbon monoxide detectors are working properly. You can always test them to make sure they have working batteries, but replacing them is still a good idea. Test them at least twice per year to make sure they are working.
Schedule a Check Up
Have a professional come out to make sure everything is running smoothly and perform maintenance. The technician will be able to spot any problem that may need a repair, lube mechanical parts, and much more. This will also save you money throughout the year and extend the life of your HVAC system.
At Wayne Price Heating and Air Conditioning, we want to make sure you've prepared your HVAC system for Fall. If your ready to settle into the fall season, contact us today and we'll be happy to make life that much easier with high quality service.