The Importance of Scheduling a Spring Tune-Up for Your HVAC System
As homeowners, we all understand the importance of having a routine spring tune-up performed on our cooling systems which play a significant role in the overall comfort, health and safety of our homes and families.  With spring now upon us and summer fast approaching, your HVAC system will soon be operating in full force.  Your home cooling system accounts for a very large percentage of energy that is commonly used in your home.  With that said, it is important to take steps to ensure that your HVAC system is performing at peak levels and operating efficiently.  That is where our team of dedicated professionals here at Wayne Price Heating & Air Conditioning come in.  Our certified technicians are equipped to handle all your pre-season routine maintenance for your HVAC system, including inspections, maintenance repairs and routine spring tune-ups.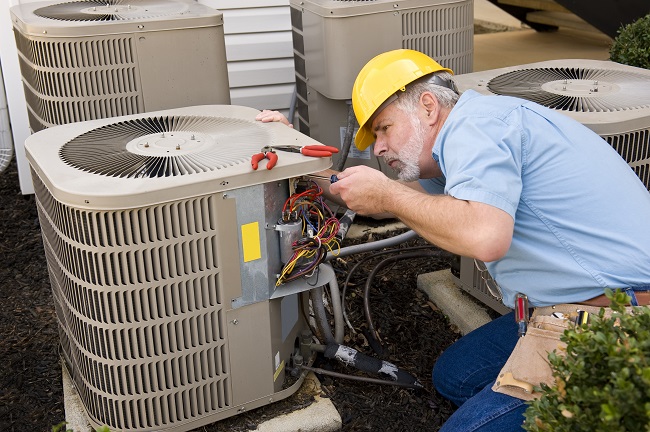 Performing a routine spring tune-up on your HVAC system helps not only to ensure its overall performance, but helps to minimize costly repairs and extend the lifespan of your cooling system as well.  Further, a spring tune-up also ensures that the vital components of your cooling system are fully functional and that your system is performing at peak energy efficient levels.  Performing proper maintenance and a spring tune-up to your cooling system will also contribute to the overall health, safety and comfort of your family.
With summer right around the corner, you want to be sure your cooling system is equipped to handle the many challenges the hot summer months will bring.  The last thing you want to be faced with in the middle of the scorching hot summer months is a malfunctioning AC system.  For this reason, the team here at Wayne Price Heating & Air Conditioning recommends scheduling a routine spring tune-up early on.  Early scheduling provides sufficient time needed by our technicians to identify any existing problems and provide effective repairs and solutions well in advance of the hot summer months.  Summer is right around the corner, so don't delay.  Be sure to contact us  and schedule your pre-season spring tune-up today!