Extend Your AC Unit's Lifespan with Preventative Maintenance
Usually, a central air conditioning system performs sufficiently for 10 to 15 years. We know those years go by so fast. When you're in a situation where you need AC repair, it can easily put a dent in your wallet, especially if there's a major breakdown or just extensive wear and tear the system has endured over the years past.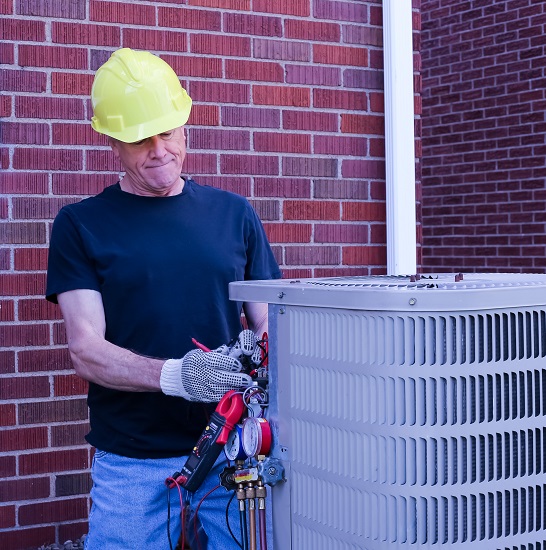 You want to get the absolute most out of your investment, don't you? Taking the right actions can extend the lifespan of your central air conditioning system. And you can start doing this today! Maybe get an extra 15 years without replacing the system!
Make sure the outside unit is free from any debris, such as twigs, leaves, grass clippings, or debris of any kind. In most cases, this is done with a vacuum.
Just like any other large appliance you own, keep your air conditioner well-maintained and clean. To clean the condenser, the outside unit, you'll need to follow the manufactures guidelines when mixing the coil cleaner. Use your garden hose with a pump sprayer, for the coil cleaner and carefully rinse the cleaner and dirt off of the coils. Have a professional clean the inside coils on a regular basis.
Make sure you don't have anything, such as large furniture or curtains blocking your vents or return air vent. You also don't want these things blocking the room to room air flow. Make sure to vacuum the dust out of these vents as well.
Be sure to contact us to send a professional over to check for leaks, openings, or any interference in your air ducts. Any interference will cause your air conditioner to work harder which turns into a higher month to month cost.
Preventative maintenance is easy, simply have your air conditioning system serviced in the beginning of spring. You'll save time, money, and more importantly your sanity.