The Many Benefits of An Air Purifier
Here at Wayne Price Heating & Air Conditioning, our team of highly skilled and experienced HVAC techs want to share with our valued clients the importance of installing an air purifier in your home. The benefits are many and we want to share them here with you.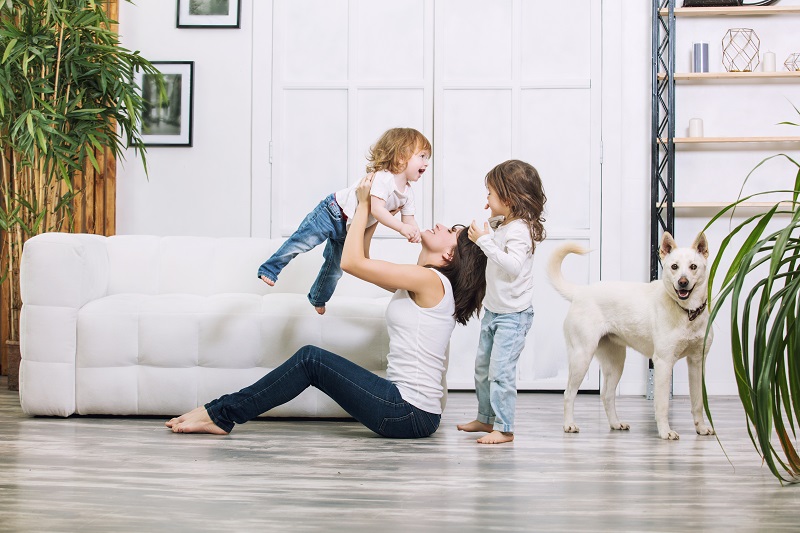 Benefits of An Air Purifier
Air purifiers can fit anywhere and ensure that the air your family is breathing in your living space is clean and free from airborne particles.
If you have pets, air purifiers are able to trap pet dander, fur and a variety of other airborne allergens that can easily get into the air in your home.
Every home is riddled with dust, and air purifiers are an ideal way to trap unwanted dust. Dust accumulates in every home, but an air purifier will minimize build up and help to remove annoying dust particles.
Smoke has a rather unpleasant smell. If you have smokers in your home or if you have a fireplace you use often, an air purifier helps to trap and neutralize the smoke before it settles into your furniture, rugs or accessories.  An air purifier can also remove other unpleasant odors from the atmosphere.
Mold spores and bacteria can move about in your home's atmosphere, causing discomfort and sickness to family members. Consistent exposure to these allergens can lead to breathing and other health issues.  An air purifier can help to remove these airborne pollutants from the air and make breathing easier.
Finally, air purifiers combat all sorts of seasonal allergens that pose many health problems for individuals. They help make breathing easier for family members and can also help to stop germs and illnesses from spreading from one person to another.
The Professionals You Can Trust
The team here at Wayne Price Heating & Air Conditioning is steadfast in our commitment to provide high-quality services to all our valued clients.  With that said, if you would like more information about air purifiers or if you are in need of HVAC products or services, be sure to  contact us today.  We look forward to serving you and to helping you and your family breathe easier and stay safe and comfortable season after season.