HALO-LED™ Whole Home In-Duct Air Purifier Now Available!
The HALO-LED™ is the industry's first LED in-duct, whole home air purification system that is both mercury free and zero ozone compliant. The HALO-LED™ proactively treats every cubic inch of air conditioned space, reducing airborne and surface contaminants and pollutants through bi-polar ionization and revolutionary, patent pending, REME-LED™ technology.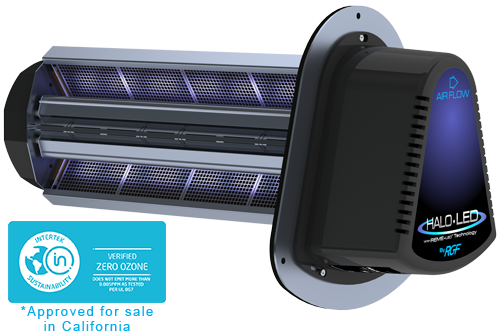 • Long-life replaceable LED cell module with 2.5x longer life than current mercury vapor UV lamp technologies
• Industry's first washable catalyst for high load environments (ie. cigar bars, smoking rooms)
• Reduces airborne and surface microbials, bacteria, viruses, and mold
• Reduction of smoke, odors, VOCs, allergens, dust, and particulate
• Mercury and ozone free
• Seven-year limited warranty
Want to learn more? Give Wayne Price Heating & Air Conditioning a call today!