The Importance of Professional AC Repair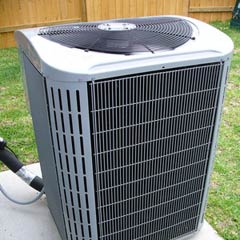 Throughout the summer your air conditioning system works really hard for you. If you haven't properly maintained it, you may encounter a variety of issues that need professional AC repair. Before your system breaks in the heat of the summer, it's a good idea to call upon a trained repairman.
While there are a lot of great reasons to perform yearly maintenance, some of the biggest advantages to doing so include:
Safe cooling depends on the system having enough Freon. Without it, you can easily cause ice to form or, even worse, burn the system's motor out by simply running your AC. This may permanently damage the unit or lead to a fire or even an explosion. For these reasons, yearly maintenance is highly recommended.
Cost-effectiveness of running your AC unit depends on its proper maintenance. This really is the easiest way to have a unit that works well so you won't need to buy a new one, which is quite costly. When maintained yearly an AC technician checks all of the wiring, vents, filters, and connections making sure that they're clean and free of debris.
Longevity depends on performing yearly maintenance. In doing so the technician makes any necessary repairs before they become an even bigger problem. Of course, this is another great way in which to save yourself money since big problems typically cost more than smaller ones.
If maintenance wasn't performed before turning your AC system on this year, contact us. It's never too late to head off a problem before it occurs.