In-House Sheet Metal Fabrication Speeds up Your Residential HVAC Installation and Repair
Few things are as frustrating as hiring a shop for air conditioning installation or repair and then having the technicians make ten trips to the store for parts. Of course, some shops do not have a choice. However, since Wayne Price Heating & Air Conditioning handles sheet metal fabrication in-house, we take this frustration off the table.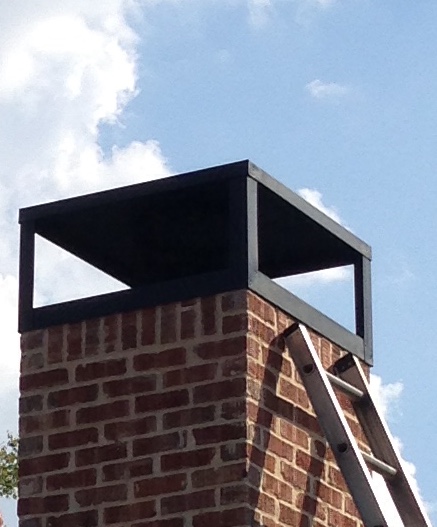 Custom-Made Ductwork Guarantees Perfect Fittings and Runs
Because our technicians have evaluated the project in depth, we know the nooks and crannies the ductwork has to traverse. We know where things get a little tight, where there is a need for an extended run, and where to position the supply or return air plenum. There is no need for modifications of store-bought ducts or the long wait associated with having another shop put the products together.
By the way, when you choose to have a HALO-LED™ in-duct air purifier or Dust Free® model installed, you do not want there to be gaps in the ductwork. Instead, you want to know that the system is properly sealed to prevent pollutants from bypassing this technology.
Now is the Time to Install Chimney Caps
You already know that keeping critters out of the chimney can be difficult. Once in there, it takes some time to get them out and clean up the damage they caused. We routinely help homeowners prevent any future animal invasions with custom-fitted chimney caps. We can make them in almost any shape and size. Besides that, we use galvanized metal, which prevents rusting. It extends the lifespan of a chimney cap by decades – if not centuries.
Our Sheet Metal Fabrication Begins with a Site Survey
Measurements and a complete understanding of your system's requirements are essential. Therefore, we offer free estimates on new equipment. Because we understand that spring and summer are the times when HVAC systems make their needs for repairs and upgrades known, we also offer financing. Contact us today to discuss your options!